Winter 2021 Offering
February 19 - March 19, 2021, Monday - Friday, 10:00 AM - 4:00 PM Pacific Time
Our Workplace Readiness Program Online Winter 2021 Offering is a 4 week class consisting of 15  courses designed specifically for an impactful online learning experience, including a week long simulated workplace project to practice all the course learnings. 
To provide a highly impactful and valuable learning environment, the online class consists of live online classroom sessions, meetings, and discussions via Zoom and is supplemented by assignments outside of the classroom. You will have ready access to the instructors and course content including a variety of tools, tips, assessments, and reference documents. 
Class begins February 19th and runs through March 19th, Monday through Friday. Each day will consist of the morning classroom session from 10:00 AM to 12:00 Noon, a lunch/work/social break from 12:00 Noon to 2:00 PM, and the second classroom session from 2:00 PM to 4:00 PM. All times are in Pacific Time Zone. There will be 3 breaks in each classroom session, totaling approximately 30 minutes.
Additional details on the courses, costs, enrollment details and deadlines will be posted around 19th of  January 2021.
Learn About the Courses
UNDER CONSTRUCTION - Please check back in January 2021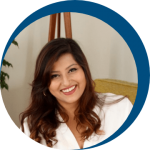 Khushboo Chabria
Deeply passionate about diversity and inclusion, Khushboo is a Behavior Analyst, Neurodiversity Specialist and a Transformational Leader, on a mission to advocate for and help provide access to high quality services for children and adults affected by intellectual and developmental disabilities. Khushboo aims to make a meaningful impact in the world through education, empowerment, authentic engagement and unbridled compassion.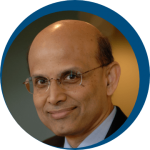 Ranga Jayaraman
A personal passion and commitment to empower neurodivergent individuals is what drives Ranga today. Before devoting his time to Neurodiversity Pathways, Ranga led a number of highly successful digital transformation initiatives for high tech organizations and Silicon Valley companies. His real-life experience, executive leadership, and business background helps shape the classroom curriculum and learning experience.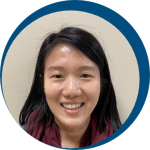 Shirli Singh
An advocate for neurodivergent communities, Shirli enjoys helping her students on the spectrum discover the joys of problem-solving and independent living. She specializes in deconstructing complex projects into smaller sub tasks and building practical skills through small tangible steps. Shirli's dedication to scaling compassion shows in her relational empathic approach to education and employment coaching.