Summer 2021 Offering
Monday - Friday, June 4 - July 30, 10:00 AM - 4:00 PM Pacific Time
Our Online Workplace Readiness Program for Job Seekers is an eight (8) week class consisting of 14 courses designed specifically for an impactful online learning experience. At the conclusion of the courses, there is a two-week Simulated Internship designed to reinforce and practice the learnings from the courses, while gaining experience working on real world projects sourced from our business partners.
To provide a highly impactful and valuable learning environment, the online class consists of live online classroom sessions, meetings, and discussions via Zoom and is supplemented by assignments to internalize the course learnings. You will have ready access to the instructors and course content including a variety of tools, tips, assessments, and reference documents.
Class begins June 4th and runs through July 30th, Monday through Friday. Each day will consist of a morning classroom session of instruction from 10:00 AM to 12:00 Noon, a lunch/work/social break from 12:00 Noon to 2:00 PM, and an afternoon classroom session of individual work on course assignments from 2:00 PM to 4:00 PM. Our instructors and coaches will be available to help and guide you through the course assignments. All times are in Pacific Time Zone. There will be three (3) breaks in each classroom session, totaling approximately 30 minutes.
Are You Ready to Invest in You?
"For the things we have to learn before we can do them, we learn by doing them." -- Aristotle
Next Session
Summer 2021
Jun 4 – Jul 30, 2021
Apply By
Information Sessions
Starting on April 30th, we will offer a number of Information sessions for anyone to learn more about the program and have their questions answered. If you would like to attend, please register for one of the sessions. If you are unable to attend and have questions, please send us an email with your questions.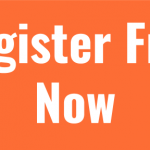 The class begins with an Orientation and is built around five Learning Dimensions: Foundation (F), Job Development (JD), Personal Effectiveness (PE), Workplace Competencies (WC), and Simulated Internship (SI). There are a total of 14 courses across the learning dimensions.
Orientation: Jun 4
Orientation

Foundation (F): Jun 4
Neurodiversity @ Work
Job Development (JD): Jun 7 – Jun 18
Job Development Strategy and Positioning
Job Search Toolkit
You Are a Brand
Job Searching & Interviewing Strategies & Tactics
Employment Self-Advocacy
Personal Effectiveness (PE): Jun 21 – Jul 2      
The Growth Mindset
Seven Habits – Basics
Executive Function
Coping and Resiliency
Workplace Competencies (WC): Jul 6 – Jul 16        
Being Assertive
Conflict Resolution
Team Structure & Performance
Powerful Presentations – Basics
Simulated Internship (SI): Jul 19 – Jul 30
Workplace Project

The program is uniquely designed so you can customize your level of participation based on your needs, current situation, and comfort level.
You are required to attend the Orientation and the Neurodiversity @ Work course in Foundation. There is ZERO cost to attend them.
You can choose your level of participation from the following three options:
Full Program: The cost for all eight weeks is $4,000.
By Learning Dimension: You can choose to attend all the courses in any combination of the learning dimensions JD, PE, and WC. Cost to attend all (or four or more) of the courses in a learning dimension is $1,000. For example, if you want to attend all courses in JD and WC, your total cost will be $2,000.
By Course: You can pick and choose to attend any combination of the courses within JD, PE, and WC. The cost of individual courses in JD, PE, and WC is $300 each. For example, if you want to attend 2 JD courses, 3 PE courses, and 2 WC courses, your total cost will be $2,100. To be accepted into the Program, you need to choose at least one course.
You can use this Tuition Calculator to estimate the total cost for the courses you want to take.
Payment Options
If you are from the United States, there are two payment options:
UPFRONT: Full payment upfront
DEFERRED: Minimum 20% upfront and the remaining deferred. You will sign a Tuition Payment Agreement to pay the balance in the future over 12 monthly installments. Payments are expected only when you find employment earning at least $30,000 annually. We trust you to inform us when you start employment. If the upfront 20% down payment presents an economic hardship, please see the Scholarships section to the right.
If you are not from the United States, please contact us.
Scholarships
You may be able to attend our program with $0 upfront payment! If the 20% down payment for the Deferred Payment option presents an economic hardship for you, you can apply for a scholarship in the program application form. We will review your application carefully to determine if we should grant you a scholarship to cover the down payment cost. We want everyone that can benefit from the program to be able to attend the program.
If you are admitted to the program and a scholarship is granted, you will still be responsible for the remaining 80% of the program cost in the future as per the Tuition Payment Agreement you will sign, . Your payments will start only after you are employed earning at least $30,000 per year.
Additional considerations and requirements that apply to all scholarship applicants can be found in the program application in Step 4 above.
We are willing to bet on your success. Are you ready to invest in YOU?
Target Audience and Benefits
Preparing you to launch and grow your career
Program Audience
Motivated

neurodiverse adults

Hold

a two or four year 

degree (or equivalent)

C

urrently

underemployed or unemployed

Currently employed and desiring career growth
If you are a college student working towards an Associate or a Bachelor's degree, please visit our Online Workplace Readiness Program for College Students page.
Program Benefits
Strategies and tactics for your employment search, career management, and professional growth
Actionable tactics, using tools and techniques from the courses, to build your Job Search Toolkit including resumes, cover letters, and online profiles and portfolios
Growth Mindset, foundational habits, and essential skills for improving personal effectiveness
Essential workplace skills to effectively communicate, collaborate, and contribute in the workplace
Familiarity with today's workplace dynamics and expectations while gaining workplace experience
Meet Course Instructors and Facilitators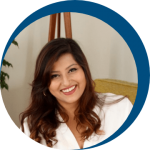 Khushboo Chabria
Deeply passionate about diversity and inclusion, Khushboo is a Neurodiversity Specialist and a Transformational Leader, on a mission to advocate for and help provide access to high quality services for children and adults affected by intellectual and developmental disabilities. Khushboo aims to make a meaningful impact in the world through education, empowerment, authentic engagement and unbridled compassion.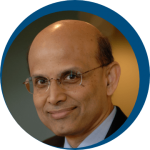 Ranga Jayaraman
A personal passion and commitment to empower neurodivergent individuals is what drives Ranga today. Before devoting his time to Neurodiversity Pathways, Ranga led a number of highly successful digital transformation initiatives for high tech organizations and Silicon Valley companies. His real-life experience, executive leadership, and business background helps shape the classroom curriculum and learning experience.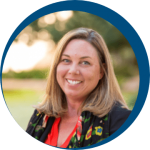 Rachel Krueger
Passionate about connecting education, technology and community, Rachel helps organizations to reach their potential in digital learning solutions, organizational effectiveness, and technology transformation. She is dedicated to enabling educational opportunities for all, alleviating food insecurity, and supporting underserved groups in our community. She contributes her experience in developing online learning programs and adding an employer perspective to the program.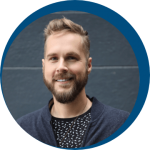 John Marble
Working in warehouses to inside the White House, John is someone who constantly questions and explores how we can improve systems in order to create better products, policy, and outcomes. John is  passionate about solving for the end-user and communicating complex ideas in a way that is easily understood.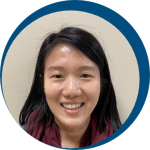 Shirli Singh
An advocate for neurodivergent communities, Shirli enjoys helping her students on the spectrum discover the joys of problem-solving and independent living. She specializes in deconstructing complex projects into smaller sub tasks and building practical skills through small tangible steps. Shirli's dedication to scaling compassion shows in her relational empathic approach to education and employment coaching.