One of the advantages of working in Silicon Valley is the innovation that's applied to existing problems. People aren't afraid to see what can work better, to reconfigure models, to try new things.
Tiffany Yu is one of those people. Yu is the founder of Diversability, an award-winning social enterprise to rebrand disability through the power of community. Through her work, Yu demonstrates that disability is an asset and that the experiences and perspectives of disabled people are ones which innovative companies desperately need.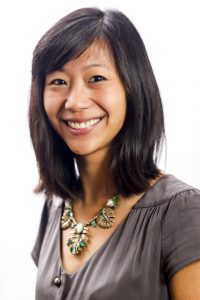 "When we reframe disability it can be rooted in identity, pride, and empowerment," Yu recently said in an interview with Like a Boss Girl, an outlet focused on Millennial women. "This changes the assumption of victimization, shame, or pity and enables people with disabilities to define the narrative for themselves."
Yu is helping many disabled people in the Bay Area do just that. This month, she spearhead a #Trailhead4All training workshop for the disability community to learn more about in-demand Salesforce skills. The goal of the Trailhead4All initiative is to teach in-demand Salesforce skills to diverse populations in our communities, and expose them to careers in technology. Partnering with the Bay Area Salesforce Community, Salesforce, and the California Department of Rehabilitation, nearly 100 interested individuals participated in the session hosted at the Salesforce headquarters in San Francisco.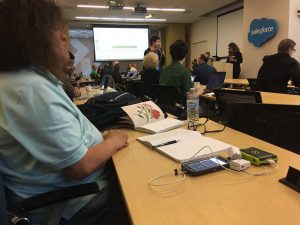 Salesforce.com is one of the leading CRM (customer relationship management) systems that businesses use to manage business relationships and the data and information associated with them. Individuals who are able to manage their company's data through the platform are highly sought-after. In fact, Salesforce management is now the 7th most in-demand software skill for job seekers. Last year alone over 300,000 new jobs called for Salesforce skills.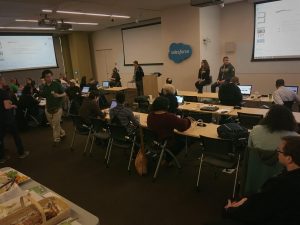 It was Yu's idea to bring these groups together to introduce disabled people to new career possibilities. Those leading the training included Adam Olshansky from Google, Adam Rodenbeck and Alex Pisani of Salesforce, and multiple Salesforce developers working independently or for other companies.
The trainers introduced participants to Trailhead, the popular online platform to learn basic Salesforce skills. By building skills through Trailhead, participants can continue to build skills needed by many companies. The California Department of Rehabilitation assisted job seekers by sharing information on Salesforce certification courses in the Bay Area which could be accessed at no cost, as well as sharing information on additional resources the department could provide in completing the training.
The day also featured a panel of professionals who discussed how they used Salesforce within their own companies, and how each began new careers in interacting with the platform. The panel included disabled individuals who not only talked about their career success, but about the accommodations they've gathered which have allowed them to succeed.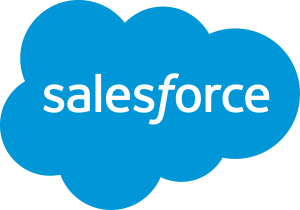 Yu has set out to increase the ability of companies to hire disabled talent and to assist those with disabilities in seeking career opportunities. The need on both sides is great. The unemployment rate for Americans with disabilities with a desire and ability to work is nearly 28%. In the autistic community, in which our Autism Advantage program works, that rate is 86%. Thankfully, partners like Tiffany Yu are helping us to close that gap.
—
Autism Advantage is a program of Expandability which recruits, trains, places, and supports autistic individuals in the tech sector and beyond.
Neurodiversity Pathways on Twitter
Neurodiversity Pathways on Facebook